The passion of CBD and its virtues drives us in the quest for perfection

Compliance with the highest standards for a superior quality product

The highest level of CBD, without any additives, powerful and long lasting effects

CBD full spectrum 100% pure
No unnecessary additives that artificially increase CBD levels to reduce costs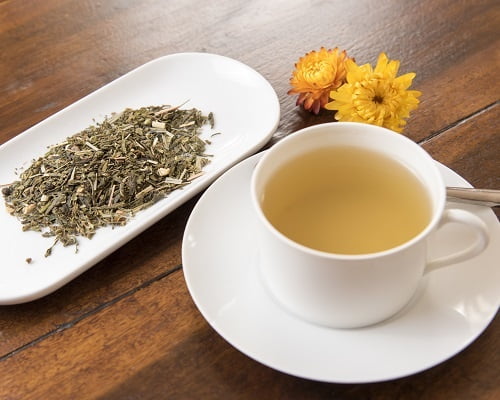 Try our Organic Chai Tea with CBD to start your day!
Organic chai tea with CBD is THE flavored tea par excellence, one of the most renowned and absolutely worthy of its reputation.
We know today that tea contributes to well-being and good health, especially green tea which is the best for the benefits it brings.
In addition to the virtues of Sencha, this flavored mixture gives a very tonic and energizing drink ! It is ideal to start the day.
It is also a stimulant of the cardiac, respiratory and circulatory functions and a great source of antioxidants. The infusion has excellent digestive, antiseptic and antispasmodic virtues.
An organic green tea with anti-inflammatory and antioxidant properties
It has anti-inflammatory properties, particularly effective for soothing rheumatism. Natural anti-nausea, it will also allow abetter blood circulation .
It also has a diuretic effect, is good for high blood pressure and lactation, and facilitates respiratory exchanges.
It is a drink with many benefits for the oral health. Its natural antiseptic properties are increased tenfold when sweetened with honey.
A concentration of 30% of organic biomass of CBD is present in each package to bring you an additional appeasement thanks to the virtues related to this form of consumption by infusion.
Product from organic farming FR-BIO-01
Certification according to the European Regulation of Organic Agriculture.
EU Agriculture
Non-EU agriculture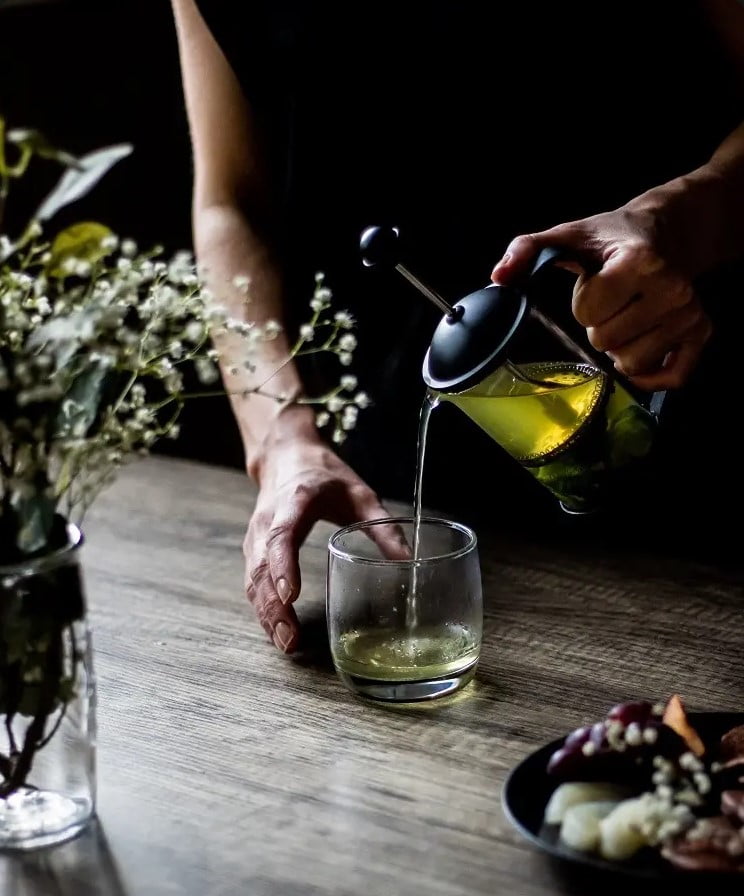 Why buy your tea from Third eye?
Our top priority is to bring you the purest CBD product available. That's why we don't hide anything.
With our CBD teas and infusions, you will quickly get real results of relief, well-being and serenity, and of course, a CBD quality and experience without equal.
Premium CBD Tea Third eye
N

30% CBD biomass: we choose a high concentration of CBD for a real efficiency, in depth

N

Premium quality organic tea blend: our infusions contain superior quality organic plant blends. To optimize the effects, combine numerous benefits and an exceptional taste experience.
M

Between 5% and 15%: lower CBD concentration, less effects

M

Classic herbal blend: less effect, less taste.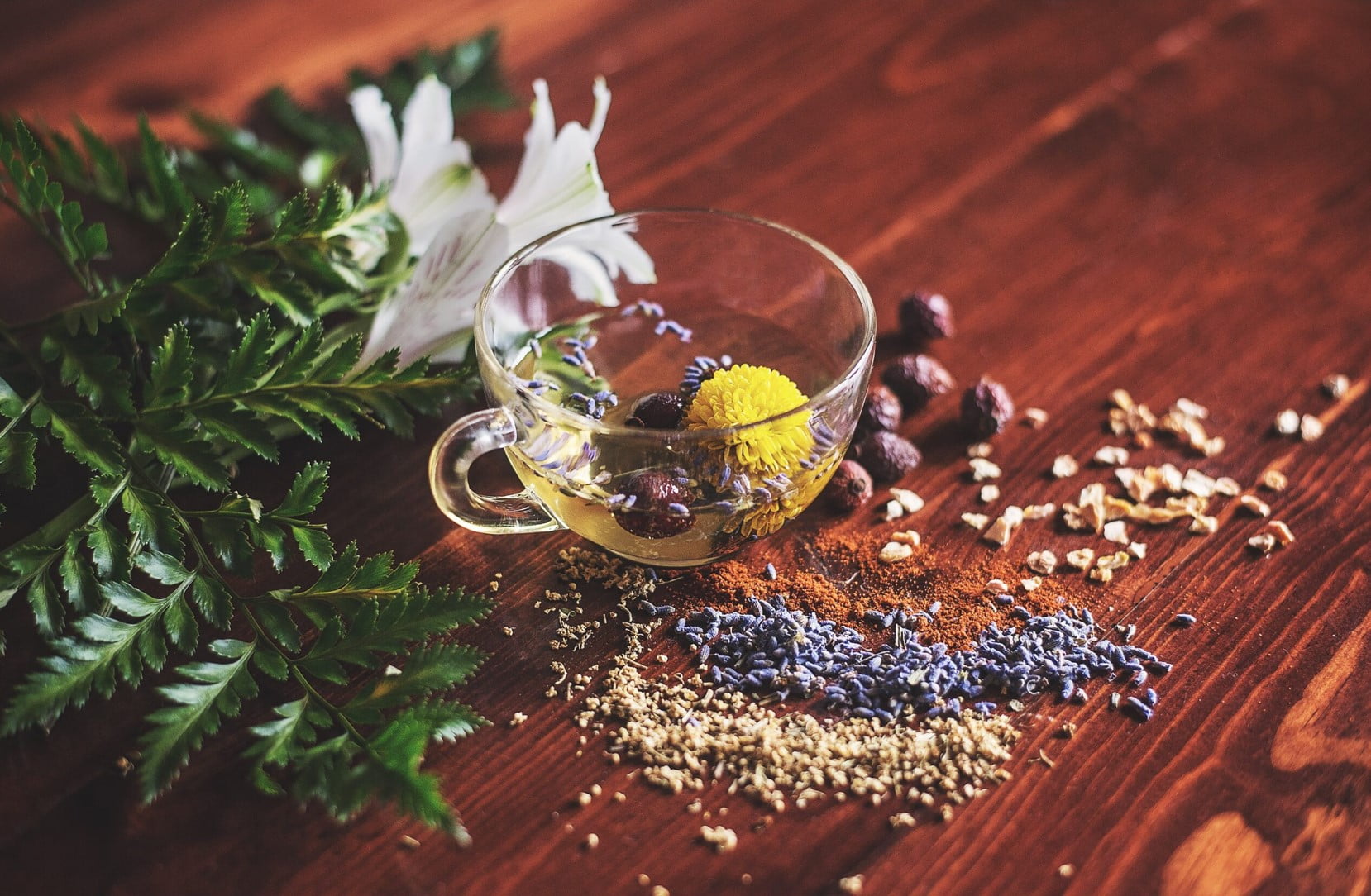 Tips for preparing Organic Chai Tea with CBD
To get the most out of the properties and taste of this flavoured organic chai tea, follow these tips:
Quantity: 12-15 g per litre of water
Brewing time: 3-4 min
Ideal brewing temperature: 70-80°C
Find out how to make a CBD infusion and its benefits here.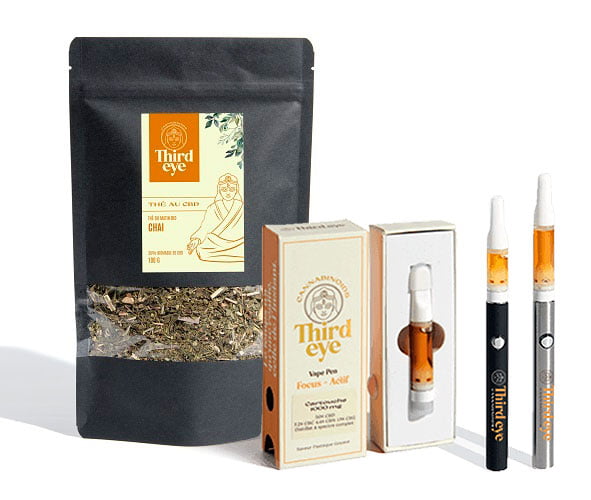 What other CBD products can I use to fill up on energy?
We offer other very effective products to improve your concentration while relaxing you:
The Vape Pen Focus Actif

: formula developed according to the same principles as the Focus Actif oil, which can help you focus and improve your productivity. The advantage of the vape pen is that the effects are almost instantaneous (a few seconds).
Gummies CBD

(cbd candies): Vegan candies with blueberry taste very effective and practical for a dose of CBD at any time of the day.
CBD Capsules:

the perfect format to take CBD on a daily basis without the taste of CBD.
Ingredients of the Organic Chai Tea
Green tea china Sencha*, Cinnamon sticks*, Lemongrass*, Ginger*, Green tea china Jasmine*, Nettle*, Anise*, Fennel*, Black pepper*, Cloves*, Cardamom*, Biomass of CBD bio 30%.
Ingredients from organic farming.
Packaging
Packaged in a 100% airtight zipped kraft doypack. Stands upright
Bulk - 100 g
Packed with peace and love.
Only connected customers who have purchased this product can leave a review.