Vape CBD Battery Pack + Refill Cartridge
With our CBD vape battery pack, discover a unique vaping experience
This CBD vape battery pack has been designed to provide the purest taste and an unparalleled vaping experience.
Rechargeable vape battery + CBD cartridge of your choice
USB charger included

The passion of CBD and its virtues drives us in the quest for perfection

Compliance with the highest standards for a superior quality product

The highest level of CBD, without any additives, powerful and long lasting effects

CBD full spectrum 100% pure
No unnecessary additives that artificially increase CBD levels to reduce costs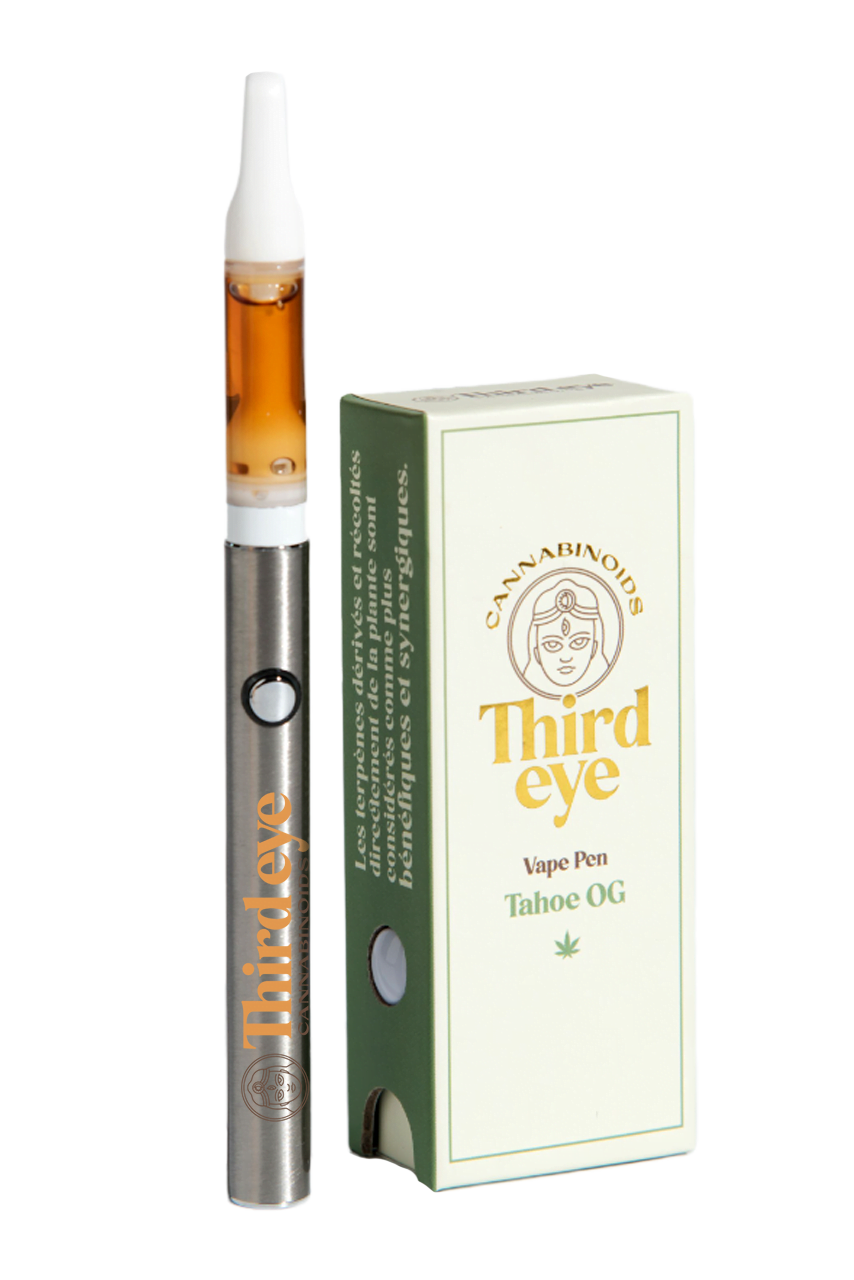 Best CBD Vape Battery Pack in the world
A new and magical vaping experience. The best Vape CBD and its high-end ceramic cartridge designed to offer the purest taste. And all the power of the benefits of CBD, without any compromise on quality.
The best Vape CBD battery pack
High end vape battery and e-liquid refill cartridge
That's right! The Third eye vape pen was voted best CBD vape pen in the world at the CBD Awards 2022 !
This compact and discreet CBD vape battery pack is the perfect travel companion that can easily fit in your pocket or any purse or backpack.
How can our CBD battery pack help you?
The Vapo pen, Vape Pen or CBD Pod is ideal for people wishing to start in CBD, for CBD lovers or for people wishing tostop smoking or reduce their cigarette consumption.
Light and compact, the Vape Pen is an economical and practical alternative to the electronic cigarette which is often more cumbersome and expensive.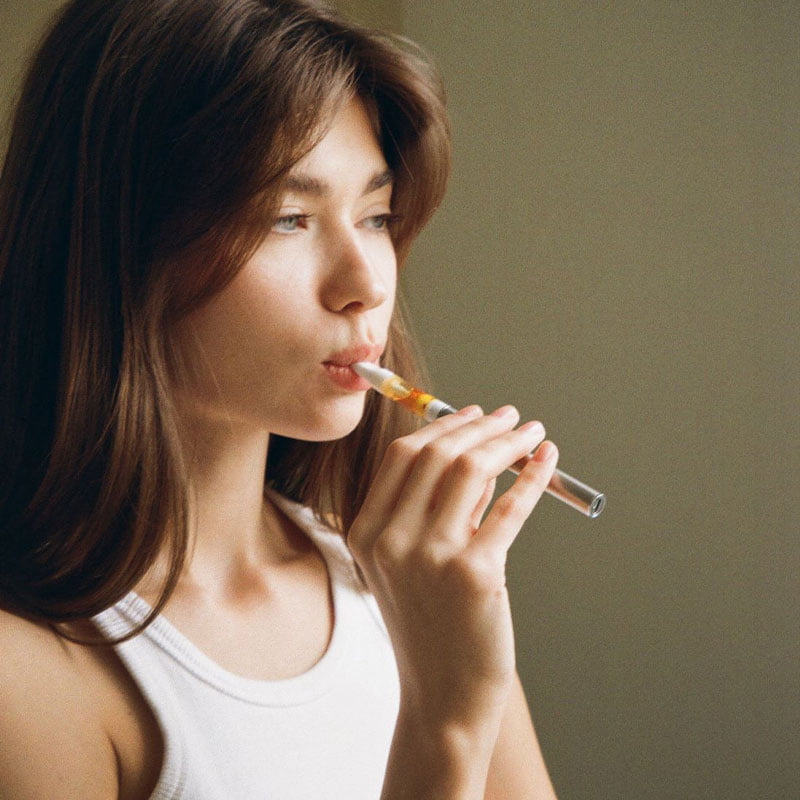 Additives in our CBD battery pack?

Isolate powder?


And what else!
Our top priority is to bring you the purest CBD vape available. That's why we don't hide anything.
With our CBD vapes, you will quickly get real results of relief, well-being and serenity, and of course, a CBD quality and experience without equal.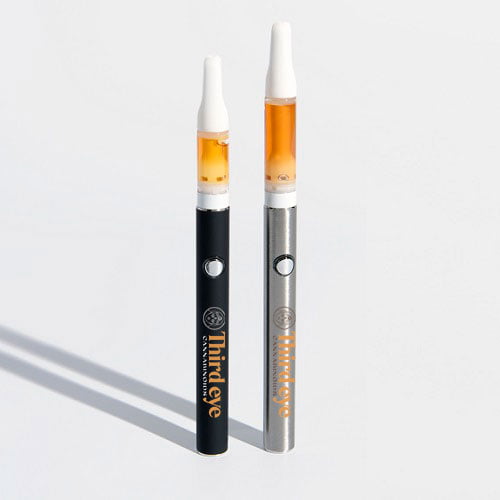 Vape CBD Premium Third eye
N

Full spectrum distillate: surrounding effect and better efficiency

N

Specific terpenes directly derived from the plant, for more natural and refined tastes

N

Respect for naturally occurring terpene ratios for an authentic taste experience

N

Premium ceramic cartridge that produces the purest taste and an unparalleled smoking experience

N

Designed with awareness and passion, without compromising on quality

N

No VG no PG (no flavor enhancers)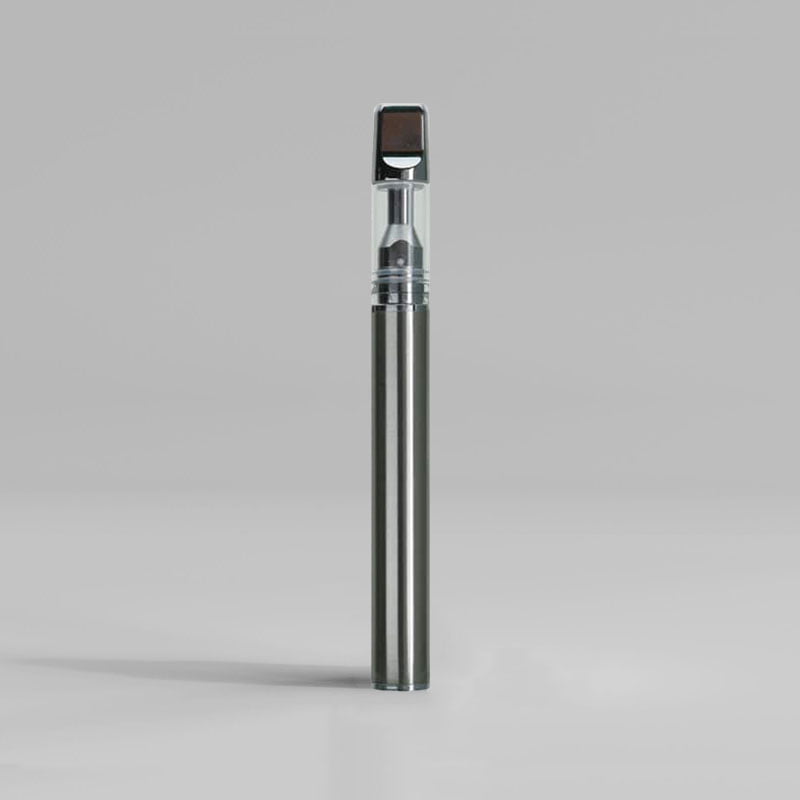 M

Addition of isolate powder to reduce costs, despite quality

M

No terpenes, or botanical terpenes derived from fruits

M

Too many terpenes: the addition of too many terpenes of poor quality alters the taste, moving away from the natural flavors of the plant

M

Metal cartridge, bad for health, heats up more and alters the taste

M

Designed with maximum cost reduction, which affects quality

M

Addition of VG / PG: flavor enhancer that promotes the hit (sensation felt in the throat when you vapote)
Advantages of the Vape CBD Third Eye Battery Pack.
Best refillable CBD Puff at the top of the range
We offer this premium CBD Vape Battery Pack that allows you to discover a whole new revolutionary vaping experience, at a discounted price.
Simple, practical and fast, the vape CBD Third Eye is a new way to consume your CBD to enjoy all the benefits of cannabidiol.
Powerful e-liquid refills with many virtues
Depending on the type of CBD cartridge you use, the Vape pen Third Eye allows you to enjoy the benefits of CBD, including:
Improve sleep,
Reduce stress,
To provide pain relief effects,
Improve concentration,
Relax,
Etc...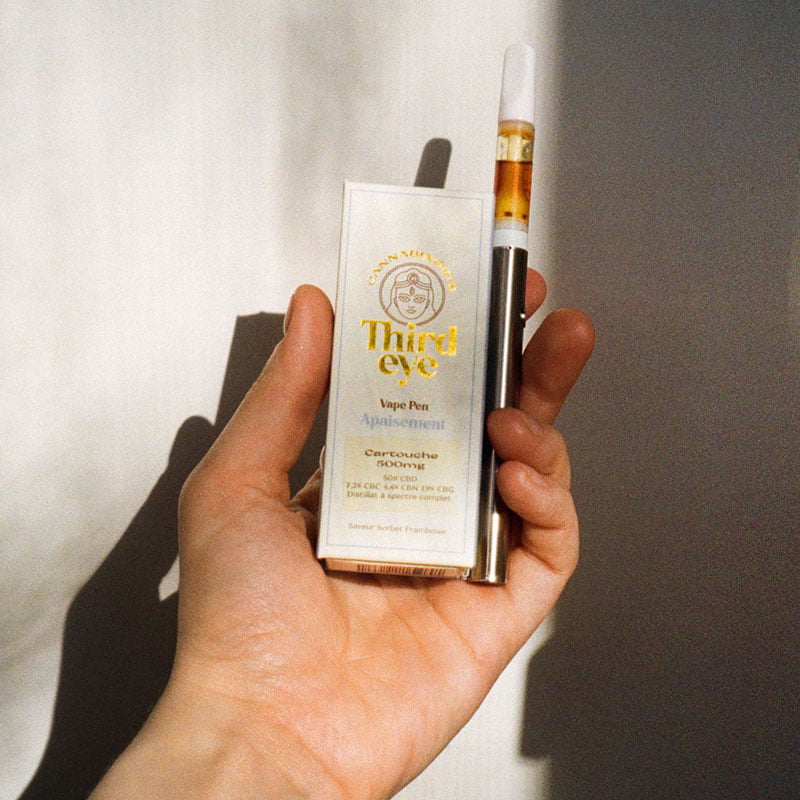 How to use the Third Eye CBD Vape Battery Pack?
Turn on in 5 clicks
Power adjustment in 3 clicks

Green : Light and optimal taste
Blue: Medium and strong taste
Red : Strong and intense taste

Pull lightly while pressing the button for 2 to 5 seconds.
We recommend using it on green to get the best flavors.
Technical data
Battery 510, Capacity: 380mah Voltage
Adjustable, 2.7V - 3.1V - 3.6V
LED light indication button
Preheating time 15s
USB Charger
Material: Stainless steel
Size: 88.7mm (L) * 11.2 mm (D)
Choice of Vape colors
Black
Silver plated metal