CBD Oil Sleep - Relaxation
CBD oil for better sleep and stress relief
Enjoy the benefits of this pure and intense CBD Sleep oil to have a good time relaxing and finding sleep more easily.
10ml bottle for relaxing sensation 10% CBD, 5% CBG, 2.5% CBN delicious mango flavor.

The passion of CBD and its virtues drives us in the quest for perfection

Compliance with the highest standards for a superior quality product

The highest level of CBD, without any additives, powerful and long lasting effects

CBD full spectrum 100% pure
No unnecessary additives that artificially increase CBD levels to reduce costs
Additives? Isolate powder?
And what else!
Our top priority is to bring you high quality CBD oils. That's why we don't hide anything.
With our CBD oils, you will quickly get real results of relief, well-being and serenity, and of course, a CBD quality and experience without equal.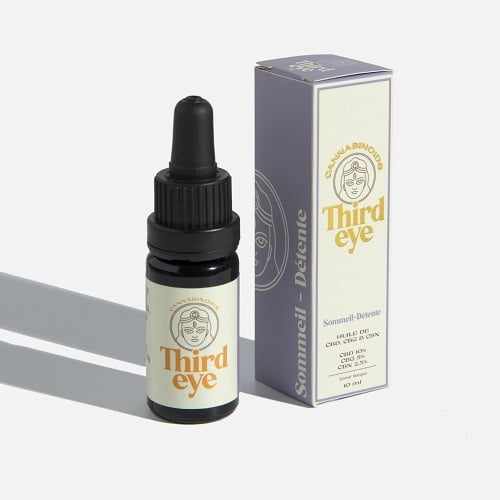 Premium CBD Oil Third eye
N

CBD Full Spectrum Oil: surrounding effect and better efficiency

N

Specific terpenes: much more effective oils, better taste

N

MCT oil: better assimilation of CBD, faster and more powerful effect

N

MIRON Violet Glass® bottle for extended shelf life

N

Designed with awareness and passion, without compromising on quality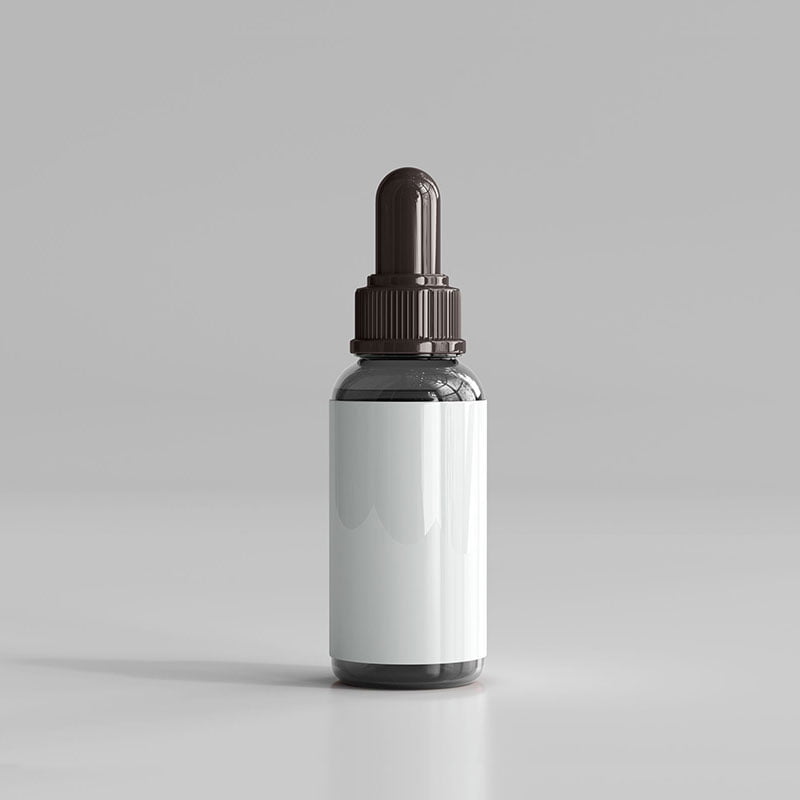 M

Addition of isolate powder to reduce costs, despite quality

M

No terpenes: less effective oil that often tastes bad

M

Oil with reduced bioavailability compared to MCT oil

M

Normal basic bottle that offers no protection for the product

M

Designed with maximum cost reduction, which affects quality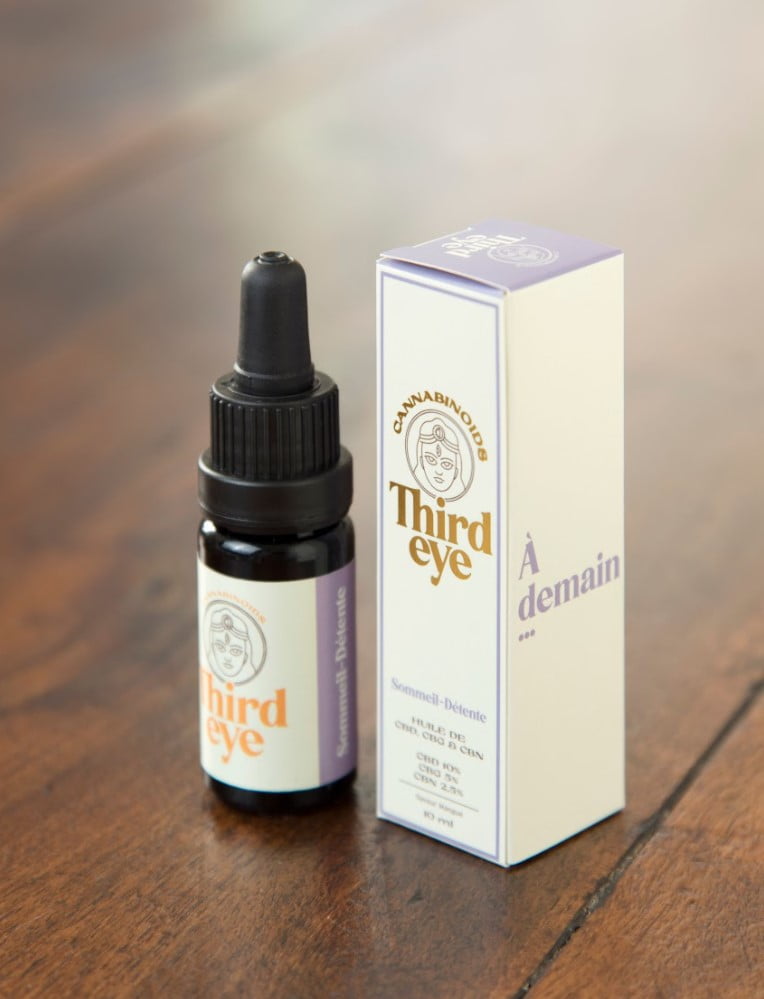 CBD Sleep oil for better sleep and relaxation
This unique CBD Sleep oil formula developed by Third Eye contains CBD, CBG and CBN, as well as a blend of terpenes known to act as sedatives.
It provides a very soothing sensation, an effective experience to relieve stress, anxiety and helps to fall asleep.
This formula of specific cannabinoids and a blend of isolated terpenes will help you get a full night's restful sleep without the side effects experienced with prescription sedatives.
A 100% pure natural CBD oil
C'est une huile à spectre complet, c'est à dire qu'elle contient tous les cannabinoïdes y compris du THC < 0,2%. Contrairement à des huiles contenant de la poudre d'isolat, l'huile full spectrum (spectre complet) permet d'avoir un 
optimal surrounding effect
In this way, the different cannabinoids work in synergy with each other to fuel your body, as nature intended.
The bottle is made of MIRON Violet Glass, a biophotonic glass packaging perfect for natural products. Its unique properties protect products from the harmful effects of light, extend their shelf life, protect and revitalize their potency.
The benefits of CBD oil sleep?
Consuming CBD in sublingual oil has several benefits:
The ease of dosage: thanks to its dropper pipette you can very easily dose and follow the quantity of CBD that you ingest.
Deep effects that last: the effects of CBD oil by sublingual route, or by digestion, are felt after 20 to 40 minutes and can last several hours. For deep relief, the oil is the most effective method.
Small and practical format: a bottle of oil can be carried everywhere, in a bag or in a pocket which makes your consumption of CBD easy.
Long shelf life: CBD oil has a long shelf life. In addition, all Third eye CBD oils are stored in a bottle made of MIRON Violet Glass®, which extends the shelf life of natural products.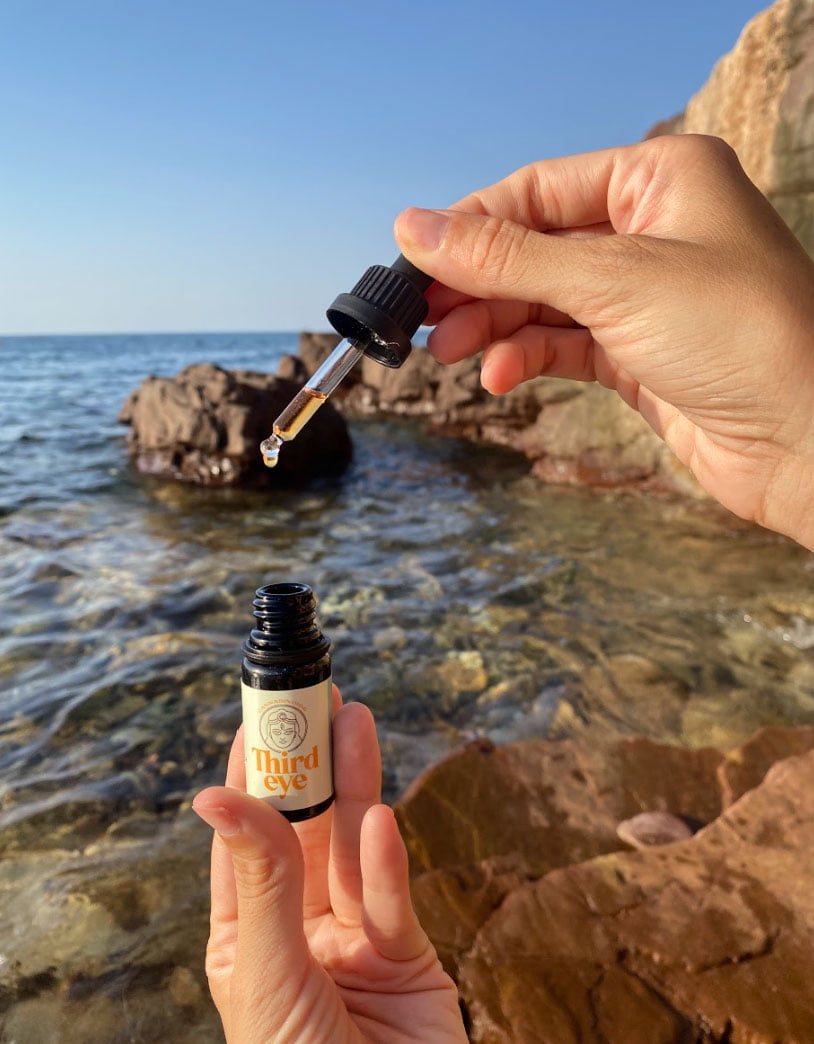 Tips for using the CBD oil Sleep
Put a few drops of CBD oil under your tongue and let it sit for a minute before swallowing. This method allows you to feel the effects faster than swallowing the oil directly. To maximize your CBD experience, take CBD on an empty stomach or between meals.
For information on dosage, please refer to the user guide.
You can also consume CBD oil with a smoothie or yogurt, and for the cooking enthusiasts, you can very well incorporate CBD oil into your best recipes!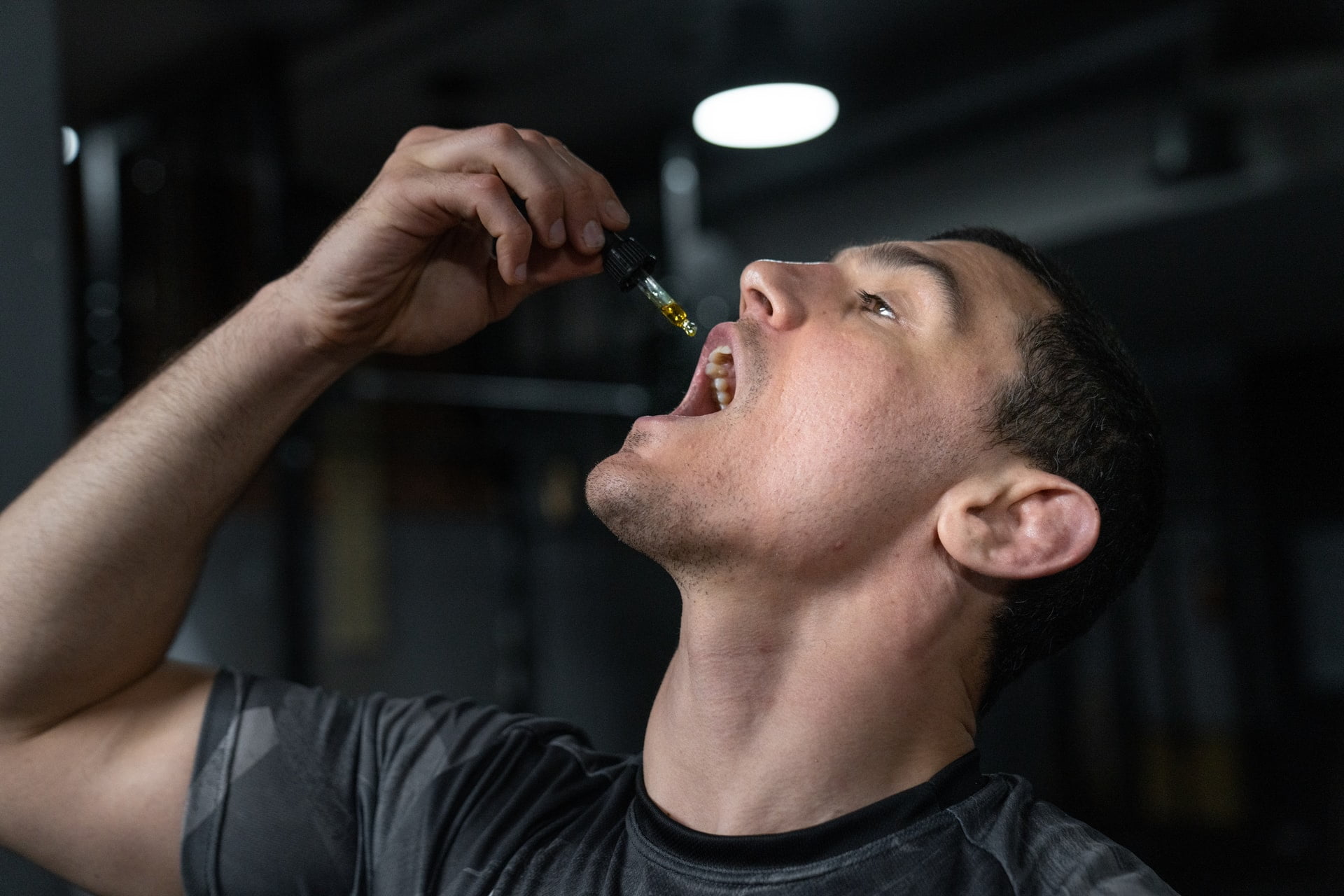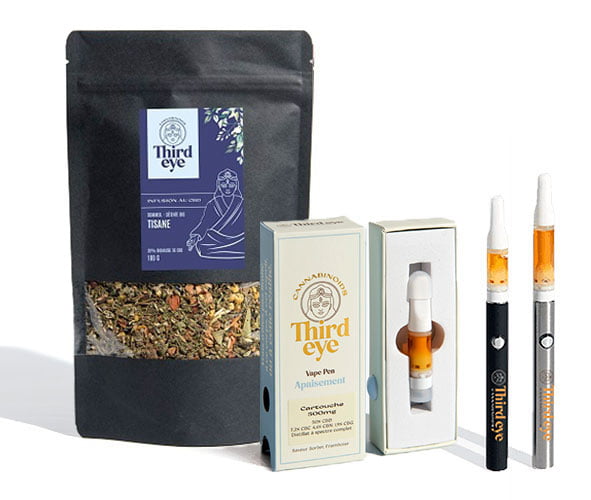 What other CBD products will improve my sleep?
We offer other very effective products for 
improve sleep
and relax:
The herbal tea of the evening with CBD BIO: It is THE special herbal tea for the bedtime! This one contains, in addition to a mixture of flowers of great quality, 30% of organic biomass of CBD allowing you to relax, to relieve the tensions in depth and to fall asleep peacefully.
The vape pen Soothing: this formula has been developed according to the same principles as the oil Soothing (link), and contains the same specific terpenes that can help relieve some pain. This method of consumption has a major advantage, that of providing almost instant effects (a few seconds).
CBD capsules: for those who do not want any taste, capsules are the perfect format to take CBD at bedtime. Each capsule contains 25 mg of CBD and is ingested orally with a glass of water very easily.
Concentrations of CBD oil Soothing
The bottle of 10ml contains according to your choice: 10%, 20%, 30% of CBD, that is 1000mg, 2000mg, 3000mg.
What concentration of CBD should I choose?
It all depends on what you are looking for in your CBD oil intake.
A person new to cannabis will tend to feel the effects more quickly and intensely than a more regular user, due to the saturation of the receptors of the endocannabinoid system.
A person with no specific problems with sleep, pain, or chronic anxiety can turn to a 10% CBD oil to gently introduce themselves to CBD and the various cannabinoids.
If you are looking to significantly reduce symptoms of anxiety, pain or lack of sleep, we recommend a 20% or even 30% oil.
In a bottle of 20% oil, you will find twice as much CBD as in a bottle of 10%. You just need to take fewer drops for the same dose. It is thus much more economic to buy an oil with 20% or 30% for a person who will use CBD regularly.
CBD ingredients and flavors
MCT coconut oil (TCM)
Full spectrum hemp extracts
Specific terpene with mango taste
Legal Information
This product is not a medicine, not suitable for pregnant women and people under medical treatment.
Produit légal THC <0,2%
Laboratory tested -

See results
The sale of CBD products is forbidden to minors under 18 years of age