The passion of CBD and its virtues drives us in the quest for perfection

Compliance with the highest standards for a superior quality product

The highest level of CBD, without any additives, powerful and long lasting effects

CBD full spectrum 100% pure
No unnecessary additives that artificially increase CBD levels to reduce costs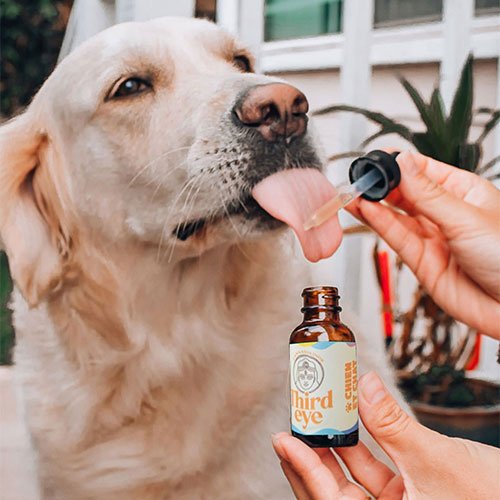 The purest CBD oil to help your pet
Give easily CBD to your pet thanks to CBD Animal Oil 4,5% Third eye containing an extract of hemp diluted in salmon oil very appreciated by dogs and cats, which greatly facilitates the administration of CBD (Cannabidiol).
This salmon oil also has the advantage of providing essential fatty acids of the Omega 3 family (DHA and EP), particularly useful for our four-legged friends.
Whether it's a young pet or an aging companion, our CBD oil can perfectly support your pet.
Unlike oil containing isolate powder, full spectrum oil allows for a surrounding effect that enhances the effects of CBD, so the different cannabinoids work synergistically with each other to fuel the body, as nature intended.
How to use CBD oil for animals?
The bottle is equipped with a dropper allowing you to put the CBD oil directly into the mouth, or quickly mix it into your pet's food.
The bottle of 10ml contains 4,5% of CBD, that is 450mg.
For more information on dosage, please refer to our guide to using CBD.
Why use CBD oil for your pets?
You want to help your pet, dog or cat?
If you have arrived on this page, you probably already know the benefits of CBD on humans, but did you know that CBD can also be beneficial to animals?
Indeed, dogs and cats have an endocannabinoid system, just like humans, so our pets are sensitive to the effects of CBD and cannabidiol.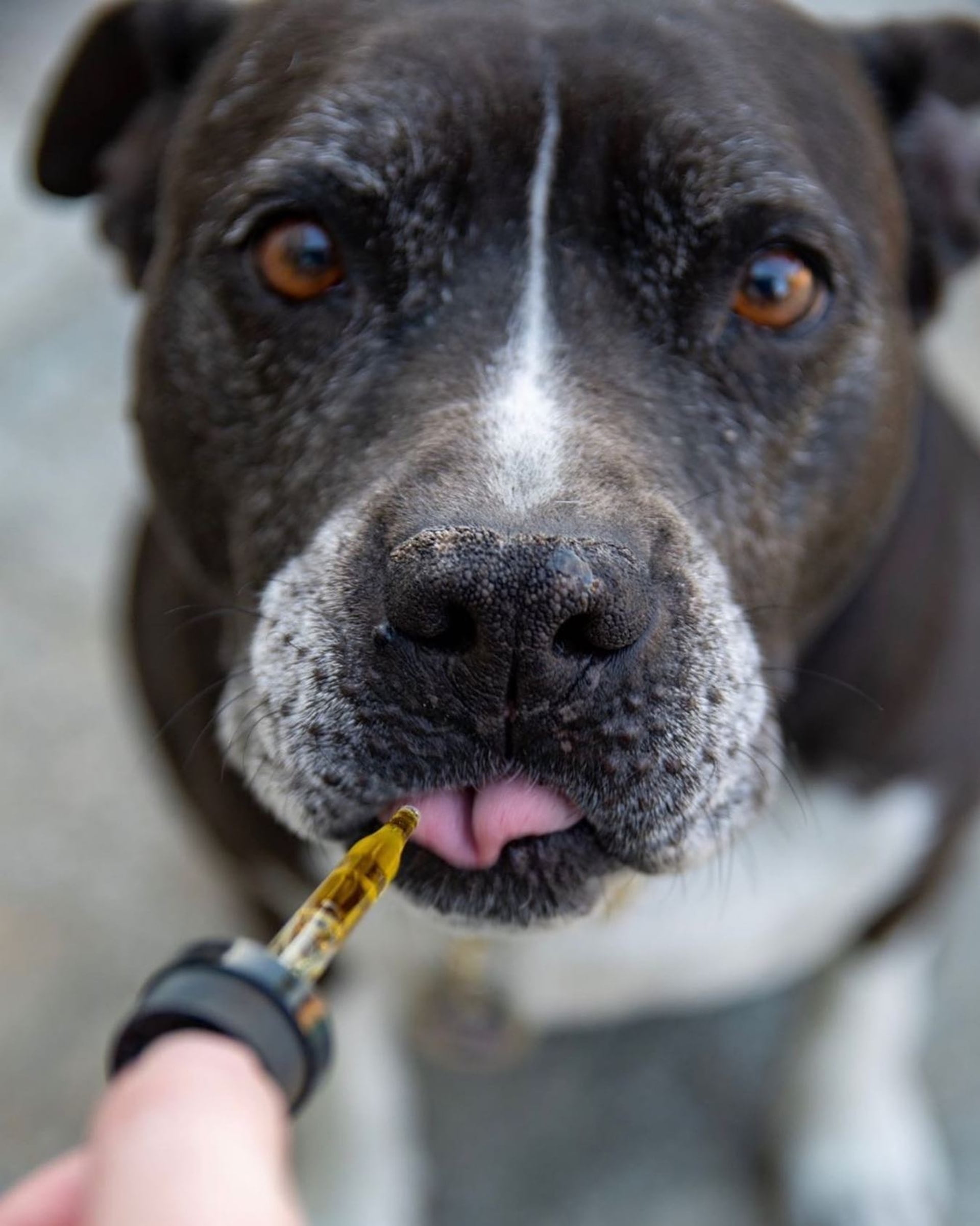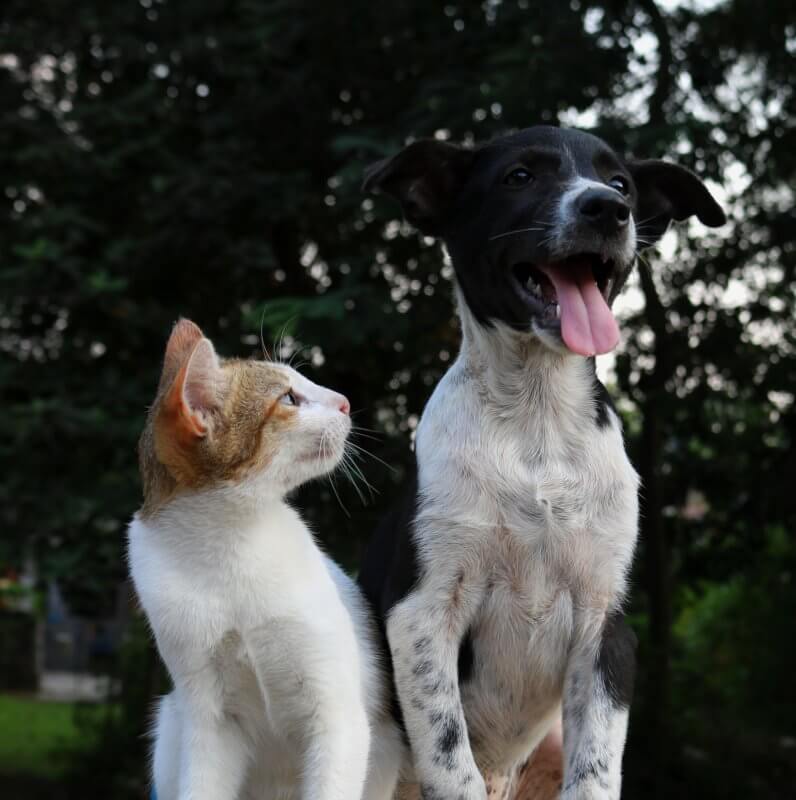 The benefits of CBD for our pets
CBD can help your pet in many cases. For example, theCBD oil oil can relieve osteoarthritis in your aging pet.
Animals can also suffer from stress, especially when changing environment or moving, they can become nervous or even aggressive.
CBD can then be very useful to help your dog or cat to find serenity and calm.
CBD ingredients and flavors
Salmon oil
Full spectrum hemp extracts
Precautions for use
This product is not a drug. Laboratory tested -

See results