CBD cartridge for Vape Pen - Focus/Actif
Ideal to improve your concentration!
Une formule unique permet de profiter des effets relaxants du CBD tout en améliorant votre concentration et votre productivité. Le vape CBD préféré de ceux qui souhaitent rester attentifs et productifs dans leur travail ou activités du quotidien. De plus, c'est une formule idéale pour les personnes souffrant de troubles de l'attention.
CBD cartridge for vape pen focus / active, cannabic flavor of watermelon and guava, with over 65% cannabinoids including 50% CBD.
WARNING: cartridge to be used with a Vape Pen battery - sold separately.

The passion of CBD and its virtues drives us in the quest for perfection

Compliance with the highest standards for a superior quality product

The highest level of CBD, without any additives, powerful and long lasting effects

CBD full spectrum 100% pure
No unnecessary additives that artificially increase CBD levels to reduce costs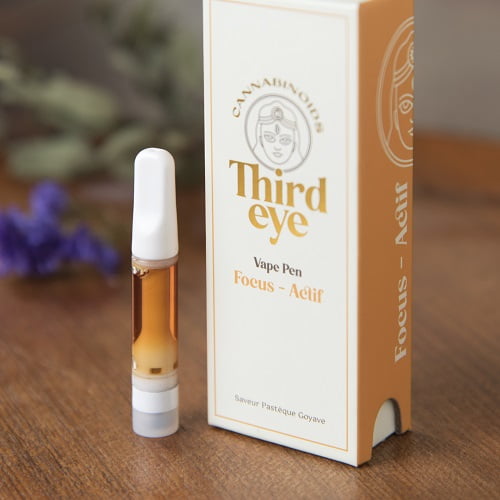 Opt for the vape pen CBD active focus to improve your concentration
This vape formula pen cbd focus active with a fresh and fruity terpene profile, contains a mixture of terpenes known to act as stimulants.
Les utilisateurs font état d'un effet calmant les rendant plus alertes et concentrés. Un excellent choix pour tous ceux qui ont besoin d'une mémoire soutenue et d'une concentration mentale aiguë.
Additives? Isolate powder?
And what else!
Our top priority is to bring you the purest CBD vape available. That's why we don't hide anything.
With our CBD vapes, you will quickly get real results of relief, well-being and serenity, and of course, a CBD quality and experience without equal.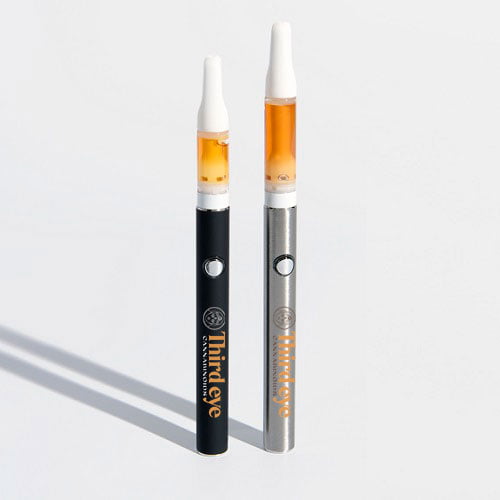 Vape CBD Premium Third eye
N

Full spectrum distillate: surrounding effect and better efficiency

N

Specific terpenes directly derived from the plant, for more natural and refined tastes

N

Respect for naturally occurring terpene ratios for an authentic taste experience

N

Premium ceramic cartridge that produces the purest taste and an unparalleled smoking experience

N

Designed with awareness and passion, without compromising on quality

N

No VG no PG (aucun exhausteur de saveur)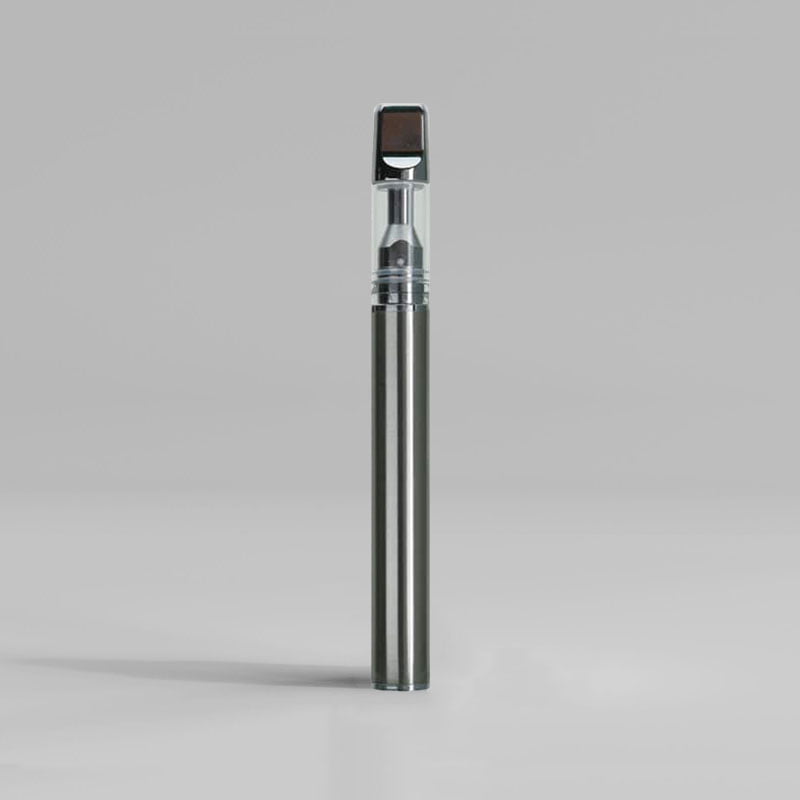 M

Addition of isolate powder to reduce costs, despite quality

M

No terpenes, or botanical terpenes derived from fruits

M

Too many terpenes: the addition of too many terpenes of poor quality alters the taste, moving away from the natural flavors of the plant

M

Metal cartridge, bad for health, heats up more and alters the taste

M

Designed with maximum cost reduction, which affects quality

M

Ajout de VG / PG : exhausteur de saveur qui favorise le hit (sensation ressentie dans la gorge lorsque vous vapotez)
The benefits and advantages of this active focus vape formula are multiple:
CBD at work:
Whether you are telecommuting or working in a corporate environment, this formula allows you to take advantage of the relaxing effects of CBD to reduce stress, and helps you stay focused and productive throughout the day.
CBD at the sport:
The vape pen focus / active stimulates the mind and concentration, reduces stress and helps recovery. Ideal before a stressful competition, or after an intense effort!
Studies, Reviews and Interviews:
Stress before or during an exam or an interview is an important factor in dispersion, even failure. This formula helps to reduce anxiety, support your memory and your concentration in order to get through these moments with more relaxation and serenity.
From the elderly to everyday professionals, to athletes or students suffering from periodic attention and concentration problems, this CBD Focus Active formula is a must and meets a common need for all.
Thanks to this method of consumption, the action and the effects of CBD are instantaneous. The relaxing effects are felt after only one or a few puffs.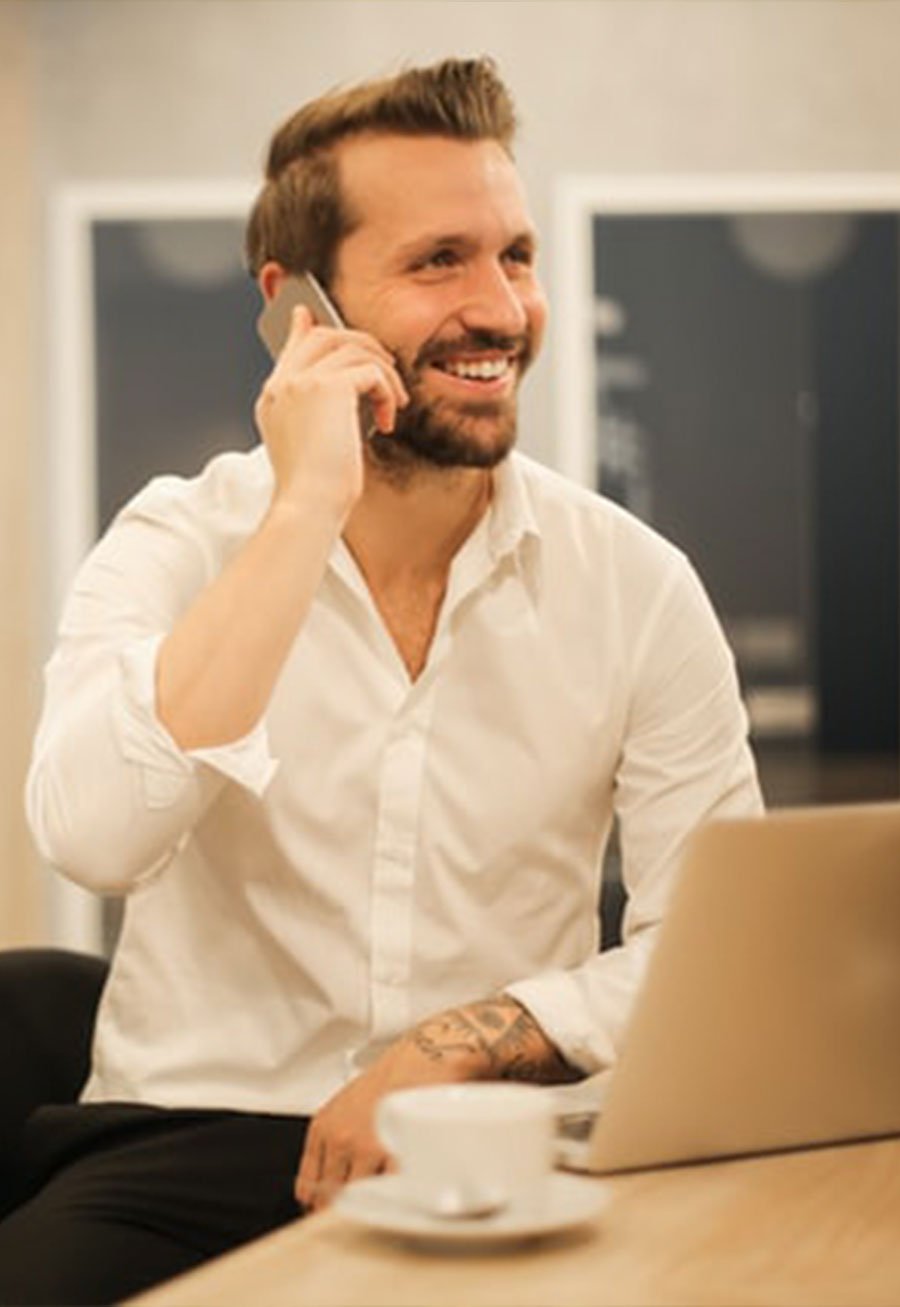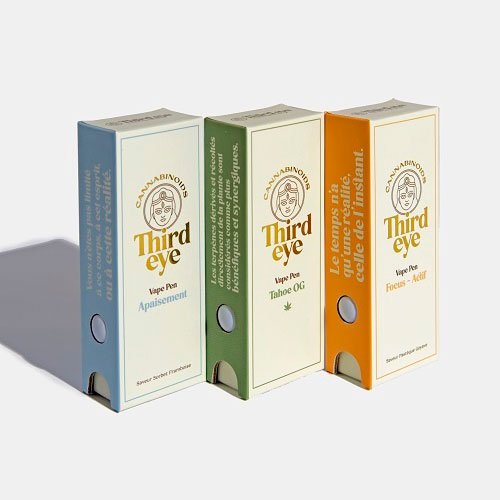 Why are Third Eye vape cartridges unique on the market?
Our unique formulas with their natural and refined flavors provide an extraordinary vaping experience, here's why:
The distillate is full spectrum:
C'est-à-dire qu'il contient tous les cannabinoïdes y compris du THC < 0,2%. Celà permet d'avoir un effet d'entourage, ainsi, les différents cannabinoïdes travaillent en synergie les uns avec les autres pour alimenter votre corps, comme la nature l'a prévu.
Specific terpenes :
Our distillates are infused with specific terpenes from the best laboratories in the world. Beyond the tastes and flavors that terpenes can bring, they are selected for their specific effects, and act in synergy with the active principles already present in the distillate. We respect the ratios present in nature, which makes the taste experience unique.
Ceramic cartridge:
This all-ceramic cartridge has passed the CA test for heavy metals allowing for a beautiful vapor without any burnt taste. Its revolutionary heating elements produce the purest taste, bringing you the best vaping experience and the best effects of CBD.
Our first intention is to offer the most effective products possible, in order to support those in need, which is why we do notcompromise on the quality of our products .
How to use the Vape Pen CBD Focus Active?
Screw the distillate cartridge onto the battery.
Turn on/off the battery: 5 clicks.
Power setting: 3 clicks. (Green: light and optimal taste - Blue: medium and strong taste - Red: strong and intense taste)
When the outside temperature is cold, preheat the cartridge by clicking twice, and wait 15 seconds.
Pull lightly while pressing the button for 2 to 4 sec.
We recommend using green or blue to get the best flavor.
The battery flashes when it is discharged, recharge with the USB cable.
Depending on the use and the power of vaporization, a cartridge containing 1000 mg can vary from 300 to 500 puffs.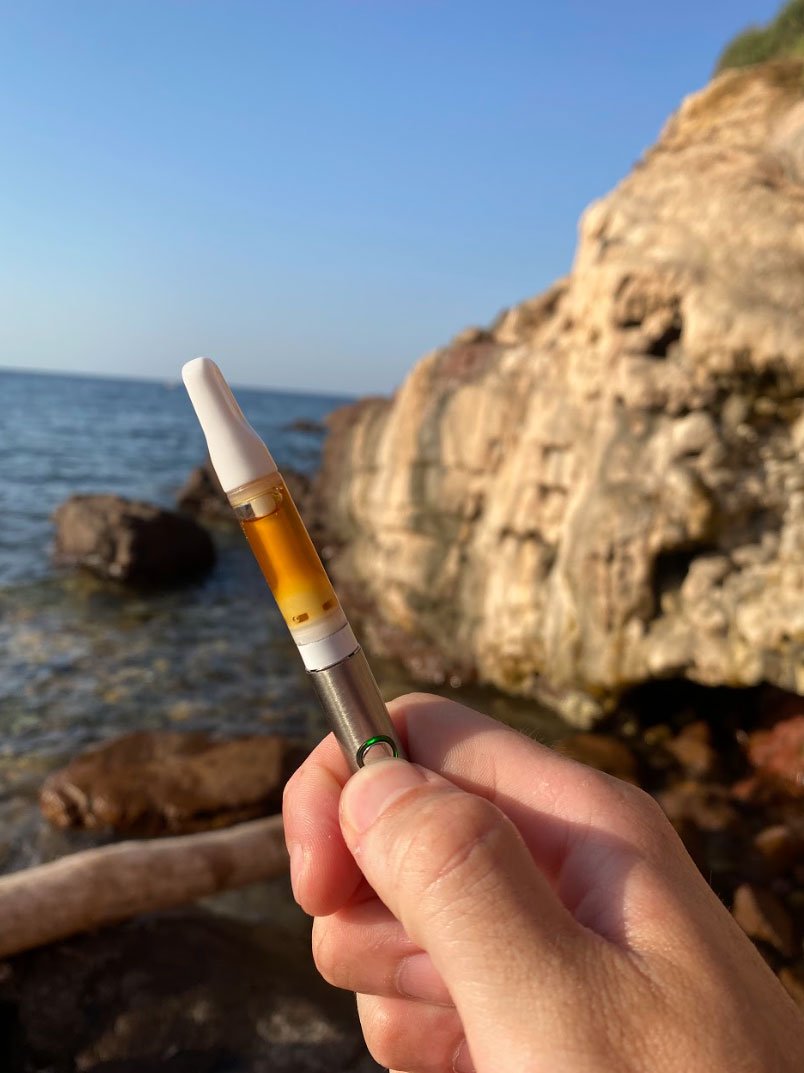 Our tips for using your vape pen
The vape pen remains a fragile object, to use and store with care. Avoid keeping it upside down, we advise you to keep the original silicone mouthpiece, and never blow into it. If you accidentally leave it upside down for too long, it gets blocked or distillate comes out of the mouthpiece, gently clean the inside of the mouthpiece with a tissue.
Ingredients of the active focus vape pen
Full spectrum hemp extract containing 65% cannabinoids:
50% CBD
7.2% CBC
4.4% CBN
1.9% CBG
1.4% CBDV
Specific terpenes taste watermelon guava.
Packaging
1G (1000mg)
0.5G (500 mg)
Legal information
This product is not a medicine, not suitable for pregnant women and people under medical treatment.
Produit légal THC <0,2%
Laboratory tested -

See results
The sale of CBD products is prohibited to minors under 18 years.
The CBD refill cartridges are to be used with a Vape Pen battery - battery sold separately.
Only connected customers who have purchased this product can leave a review.