Vaporize the best CBD with the Third eye CBD vape battery
Order your CBD vape battery to vape the best CBD vape pen in the world. You will love its beautiful silver metallic finish. The Vape CBD Third Eye battery is compatible with all CBD Third Eye cartridges.
USB charger included
Rechargeable vape battery
CBD cartridge sold separately

The passion of CBD and its virtues drives us in the quest for perfection

Compliance with the highest standards for a superior quality product

The highest level of CBD, without any additives, powerful and long lasting effects

CBD full spectrum 100% pure
No unnecessary additives that artificially increase CBD levels to reduce costs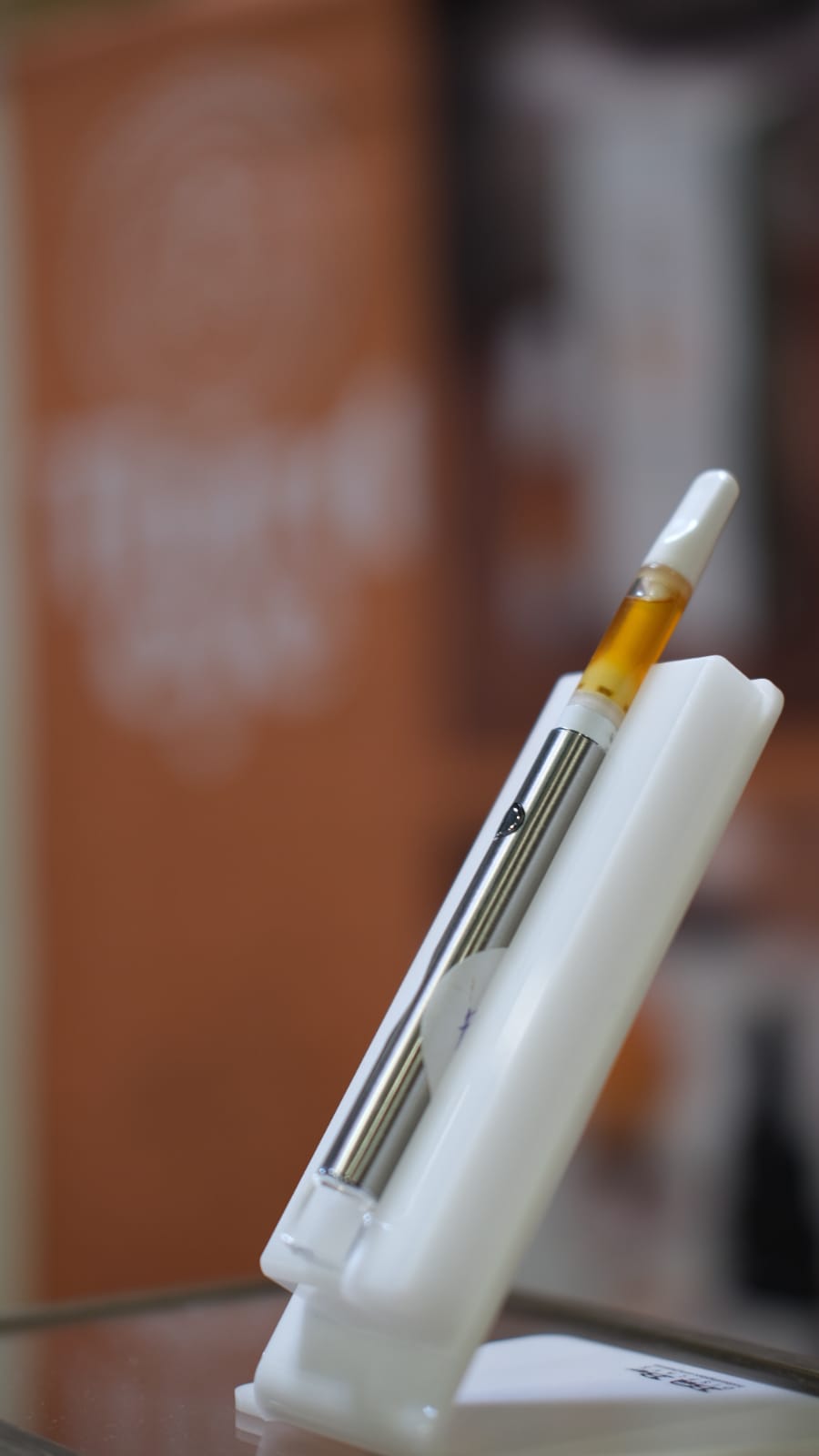 CBD vape battery for the best CBD vape pen in the world
That's right! Third eye vape was voted best CBD vape pen in the world at the CBD Awards 2022 !
This compact and discreet Vape CBD battery is the perfect travel companion that can easily fit in your pocket or any purse or backpack.
The Vape Pen or CBD Pod is ideal for people wishing tostart in CBD, for CBD enthusiasts or for people wishing tostop smoking or reduce their cigarette consumption.
Light and compact, the Vape Pen is an economical and practical alternative to the electronic cigarette which is often more cumbersome and expensive.
Advantages of the Vape CBD Third Eye battery.
Compatible with Third eye CBD cartridges, the CBD vape battery is the essential tool for vaping CBD.
Simple, practical and fast, the vape CBD Third Eye is a new way to consume your CBD to enjoy all the benefits of cannabidiol.
Battery compatible with Third eye CBD cartridges
Depending on the type of CBD cartridge you use, the Vape pen Third Eye allows you to enjoy the benefits of CBD, including:
Improve sleep,
Reduce stress,
To provide pain relief effects,
Improve concentration,
Relax,
Etc...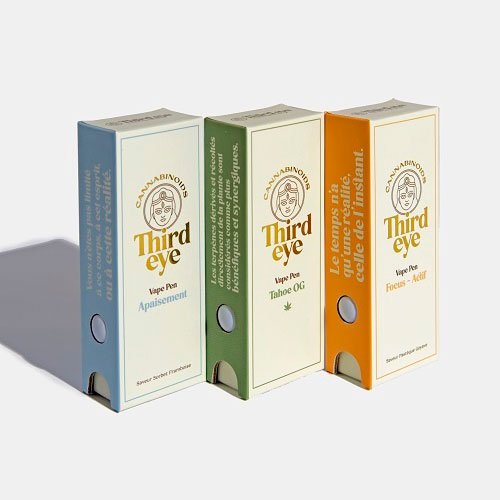 Using the Vape CBD Third Eye Battery
Turn on in 5 clicks
Power adjustment in 3 clicks

Green : Light and optimal taste
Blue: Medium and strong taste
Red : Strong and intense taste

Pull lightly while pressing the button for 2 to 5 seconds.
We recommend using it on green to get the best flavors.
Technical data
Battery 510, Capacity: 380mah Voltage
Adjustable, 2.7V - 3.1V - 3.6V
LED light indication button
Preheating time 15s
USB Charger
Material: Stainless steel
Size: 88.7mm (L) * 11.2 mm (D)