Reduce your cannabis consumption with CBD, it's possible!
This may seem contradictory, these two herbs are closely related but their effects on the mind and body are very different.
Cannabis is the most widely used illegal drug in France. According to a report published in 2020, 46% of French people use it, including 7.4% of young people in difficulty.
Using CBD, the cannabinoid found in cannabis, can help these people break the vicious cycle of addiction. Unlike THC, CBD is not addictive.
Studies show that CBD has a positive effect on addictive behaviors caused by regular cannabis use. It is even possible to reduce consumption with CBD.
Let's discover the benefits of this product, its possible uses, and most importantly, how you can use it to reduce your cannabis consumption.
CBD and THC, two very different molecules
First of all, hemp is legal to use but cannabis is not. In fact, hemp is only legal if it has a THC concentration below 0.2%. Above that, the plant is classified as a narcotic.
THC, also known as tetrahydrocannabinol, is involved in this regulation because it is the psychotropic molecule in cannabis that alters states of consciousness and changes moods, often referred to as "getting high". It can even cause paranoia or bad reactions in some consumers. Above all, THC is considered an addictive substance.
Other molecules of the hemp plant like CBD, act on the body in a very different way. This one is not psychoactive. Many studies on the subject have shown the numerous relaxing effects of CBD. This is what makes it a molecule that is increasingly appreciated by a very large public.
CBD has many benefits, particularly therapeutic, to fight against pain or anxiety and insomnia. It is also recognized for its anti-inflammatory action and especially for the improvements it brings in case of neurodegenerative pathologies such as Alzheimer's or Parkinson's disease.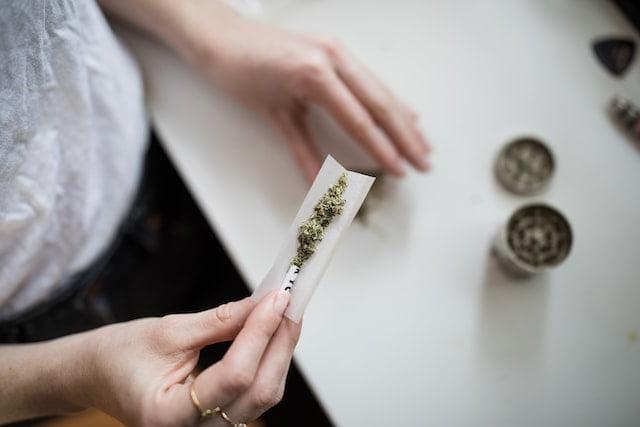 Reducing THC addiction with CBD
Casual users often use CBD to experience the relaxing and beneficial effects of the plant, without suffering the psychotropic effects of THC.
Therefore, CBD can be used to counteract the harmful effects of THC, such as anxiety and panic attacks. Its sedative effects greatly reduce them. It also improves heart rate and vascular capacity, thus reducing the risk of heart acceleration.
Indeed, CBD even has anti-psychotic effects.
It can therefore serve as a natural alternative to the antipsychotics available on the market. This has the advantage of presenting no risk of addiction and few side effects.
Withdrawal from THC with CBD
Regular users of cannabis can experience difficulties during withdrawal. Indeed, some withdrawal symptoms can be difficult to bear. Some people may experience high anxiety and irritability, which may translate into aggression.
Withdrawal can also be accompanied by sleep disturbances and headaches, nausea or even vomiting.
CBD can provide psychological support during withdrawal from THC. Indeed, the product has the same smell and the same taste. This allows to replace one substance by the other, thus calming the feelings of irritability and anger during the withdrawal. Vaping a vape pen with CBD reminds the gesture of the joint, allowing to calm the cravings of smoking.
But above all, CBD is a molecule very appreciated for its soothing benefits that will be of great help to fight against stress during withdrawal.
It helps combat some withdrawal symptoms such as sleep disturbances and loss of appetite.
How to use CBD to wean yourself off THC?
If you want to wean yourself off marijuana gradually, there are different ways to consume CBD. Vaping is the best option if you are trying to quit smoking. Thus, using a CBD vape pen or CBD flower vaporizer can help ease the anxiety caused by the lack of the gesture and flavors. The effects of the vape pen are instantaneous and can immediately help combat cravings by providing deep relaxation.
As for CBD oils, they are also the easiest and fastest way to consume cannabidiol. For this method, it will be enough to put a few drops of oil under the tongue so that the molecule passes quickly in the blood. But you can also add a few drops in your dishes or drinks for a slower effect because the molecule will pass through the intestines.
A very effective and healthy method of consuming CBD, which is becoming increasingly popular, is CBD infusion. Indeed, the consumption by infusion of a CBD mixed with a mix of plants known for their relaxing effects is very effective.
Find all the CBD products to help you during your THC withdrawal period in our online CBD store. All products contain less than 0.2% THC and can be consumed legally.