SECURE PAYMENT
3D Secure
FAST SHIPPING 48h
CBD Delivery France & Europe

TRANSPORT EXPRESS PARIS
CBD delivery day

FREE COLISSIMO
from 50€ of purchase
Exceptional CBD,
For all tastes. And for everyone.
CBD oils, Vape pens CBD, CBD infusions, CBD flowers...
Buy the best CBD in France, with Third eye, it is possible! With us, you make the choice to enjoy the benefits of a CBD of superior quality, the purest of the cannabinoid market.
They love our CBD products...
Here are the must-haves of CBD. The ones our customers love the most. And, there is a reason for that. Third eye CBD products are unique on the market in France and in Europe. Try it and see!
We look forward to your feedback!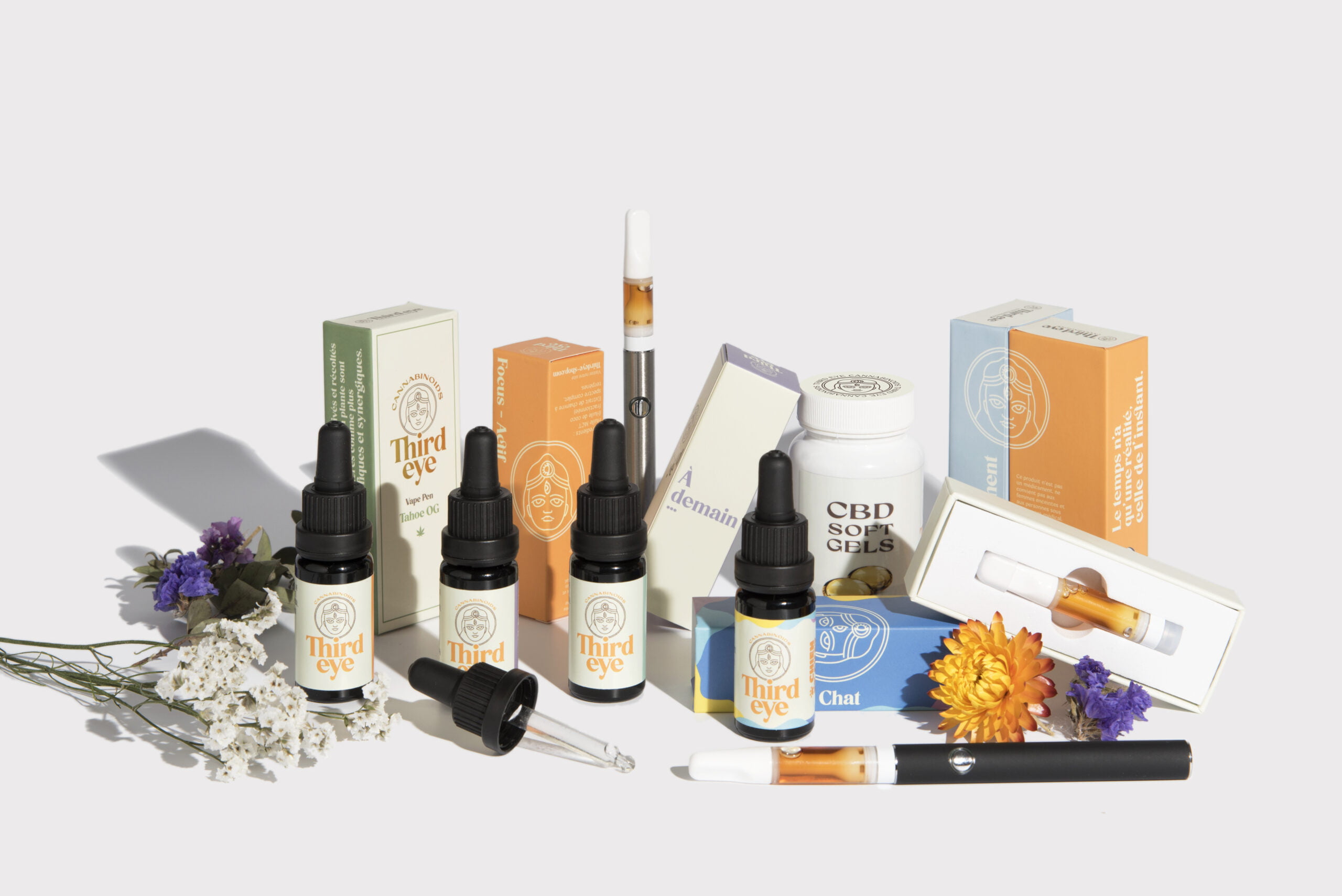 The CBD (cannabidiol) is derived from the hemp plant. A non-toxic substance, CBD works with different receptors in our body to produce a calming and relaxing effect.
It is a cannabinoid derived from hemp that interacts with our endocannabinoid system to help our body maintain homeostasis (the ability of a system to maintain the balance of its internal environment).
CBD (cannabidiol) has wellness effects: it relaxes, soothes, reduces stress, facilitates sleep and can help relieve pain through its anti-inflammatory effect.
No. 1 French CBD in Premium quality
The French CBD specialist Third Eye has chosen to focus on quality over quantity, in order to offer you the best possible CBD quality in the CBD and cannabinoid industry.
The passion for the plant and its virtues pushes us in the search of the perfection in our CBD products.
We are constantly working on improving our process to provide you with an unaltered and authentic experience whatever your usage.