CBD Premium pour un bien-être optimal
Découvrez le haut-de-gamme du CBD en France et offrez-vous une expérience de bien-être unique.
SECURE PAYMENT
3D Secure
FAST SHIPPING 48h
CBD Delivery France & Europe

FREE COLISSIMO
from 50€ of purchase
Choose the best CBD for you
CBD oils, Vape pens CBD, CBD infusions, CBD flowers...
Third eye offers the best quality hemp products in France. Choose your CBD products according to your needs: to relieve your pains, to sleep better, to enjoy a moment of relaxation or a daily boost.
CBD oils, Vape pens CBD, CBD infusions, CBD flowers...
CBD allows the body to manage stress, anxiety, pain and insomnia. Choose the one that's right for you.
Quality CBD products for all tastes. And for everyone!
You will love our selection of the best CBD flowers.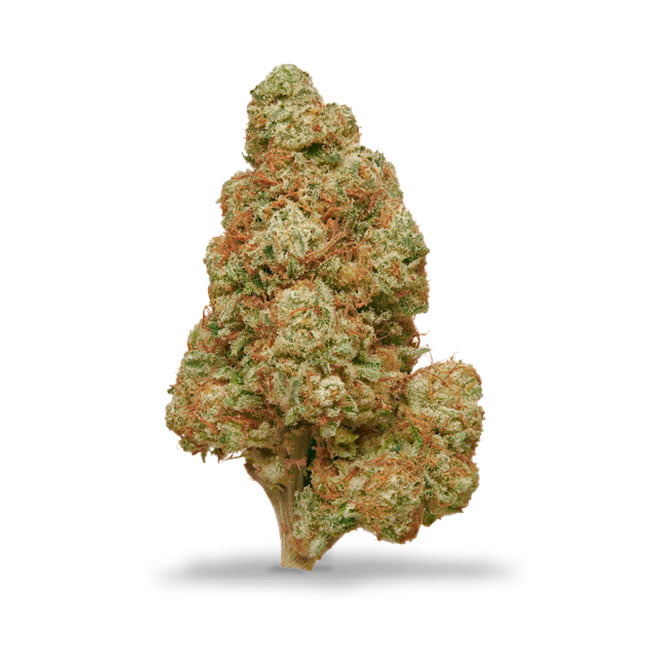 Boost your productivity or relieve your pain.
Discover the best of the CBD Vape of France.
Enjoy the benefits of CBD with our infusions and teas.
Here are the must-haves. Your favorite hemp products.
Our best CBD deals of the month, week and day. This is where it happens.
Discover the latest CBD news, our health and wellness tips, and our best CBD recipes.
Le Vape Pen CBD, un produit de plus en plus populaire La vaporisation est de plus en plus populaire, le marché en pleine croissance de la vape offre une multitude de choix : cigarette électronique, puff, Vape Pen. Ce choix est d'autant plus difficile en incluant le...
A French CBD online store and eco responsible
Third eye, online CBD store that innovates
We work closely with our partners in the Netherlands who produce high quality CBD to offer innovative and unique innovative and unique formulas on the CBD and Cannabinoid market.
A CBD shop for the best quality
Our CBD shop offers the best quality CBD on the market, without compromise for a real effectiveness. Our hemp-based products are composed of full spectrum distillates, specific terpenes, without isolate powder.
Focus on CBD quality above all
We focus on quality over quantityOur primary intention is to have a positive impact and to truly support those in need, and we are obsessed with excellence and customer satisfaction.
CBD (Cannabidiol) is a natural chemical component found in the cannabis plant. It is one of the most abundant cannabinoids in the plant, and unlike THC, it has no psychoactive effects. In fact, its consumption does not affect the brain as smoking marijuana does. And, the beneficial effects of CBD are encouraging more and more people to experiment with the full potential of hemp plants.
Also, it can improve sleep quality and treat various medical conditions such as epilepsy, diabetes, depression and Alzheimer's disease. It is available in various forms, such as CBD oils, capsules, edibles and infusions. The legalization of CBD is great news for people suffering from anxiety, stress or seeking relief from chronic pain.
CBD offers many health benefits. In fact, it is used to relieve pain, reduce anxiety and inflammation, improve sleep quality and help treat various medical conditions.
CBD interacts with pain receptors in the body, helping to reduce chronic and acute pain. It is also known for its anti-inflammatory properties. In addition, it can help reduce symptoms of anxiety and depression and improve sleep quality.
Finally, CBD is used to treat epilepsy. Studies show that CBD may be effective in reducing the number of epileptic seizures in some patients. It is also being studied for its potential in the treatment of Alzheimer's disease.
Why is this CBD e-shop the best?
First, because our Third eye online CBD store offers the best quality CBD of the online CBD buying sites. With us, quality is our priority! We only offer a limited selection of CBD products. And, this is to offer you the best quality product.
With us, no bling bling, no high or false promises and unscrupulous CBD influencers. Our hemp and cannabidiol products are selected by a team of enthusiasts, with the sole objective of helping and bringing well-being to our customers. Finally, buying CBD online on our CBD eshop, is to have the guarantee to be in front of real specialists!
Why buy on the CBD online store Third eye?
Buying cheap CBD from an online CBD store is easy. But buying premium, high quality CBD is another story! And, it is for this reason that we have created the online CBD store Third eye Cannabinoids. Indeed, on this CBD shop you will find only exceptional products, without any compromise on quality.
Here are the benefits and virtues of CBD Cannabidiol and why consuming CBD can help you.
CBD Relaxation
CBD is a natural remedy for everyday stress and anxiety by acting on the hormones related to happiness
CBD Fatigue
The virtues of CBD are multiple and allow to improve the homeostasis by making an ally of choice to guarantee the balance of our body
CBD Soothing
Our hemp-based products are excellent complements to the treatments of people suffering from chronic problems
Third eye answers your most frequently asked questions
What is CBD?
CBD or Cannabidiol is one of more than 80 natural phyto cannabinoids (natural compounds) found in and extracted from the hemp plant, a plant belonging to the species Cannabis sativa.
Unlike THC, CBD has no psychotropic, addictive, or even habit-forming effects on the body. This molecule is not considered a drug or narcotic. Moreover, hemp has many benefits. Excellent anti-stress, CBD relaxes the body and mind, relieves pain but also skin problems like acne, eczema.
Is CBD legal in France?
CBD sold in France is subject to strict controls in relation to European laws and must meet some conditions before being sold on internet platforms, in stores but also in tobacco shops:
- French regulations set a THC level below 0.2% maximum
- To guarantee the THC level, they must be analyzed in an independent and specialized European laboratory
- It is legal to sell CBD in France
- The varieties sold must be Cannabis Sativa L. authorized by the European regulation and registered in the European catalog.
Indeed you can buy CBD in all equality on the French territory but also in other countries of the European Union.
What are the effects of CBD?
CBD is known to promote balance and overall well-being by helping to regulate communication between the cells in your body. It is known to do this by complementing and naturally binding with your body's endocannabinoid system (ECS).
What is the difference between THC and CBD?
First of all, you should know that THC and CBD are two cannabinoid molecules present in the Hemp plant, more commonly known as Cannabis. However, unlike THC, CBD has no psychotropic effect. THC being effectively considered a molecule with "undesirable" effects such as: addiction, side effects, and psycotropic.
In fact, CBD provides no psychoactive effects. In a 2017 report, the WHO states that it poses no health risks. It does not cause side effects or addiction, unlike THC.
What is the difference between hemp and marijuana?
Although hemp and marijuana are technically the same species, they are legally defined by the types of cannabinoids they produce. Most importantly, hemp contains no more than 0.2% THC, the psychoactive compound found in higher concentrations in marijuana. In other words, hemp doesn't get you high.
Hemp naturally contains higher levels of CBD, a non-psychoactive compound known to help the human body restore balance and promote overall well-being.
Are there any side effects?
CBD is generally well tolerated and has been shown to have few side effects. In every Third Eye formula, we take great care to not only ensure the purity of our CBD, but also to specially select our natural active ingredients for their effectiveness and safety.
As with any supplement, there is always the possibility that it may cause adverse reactions in some people or interact with certain medications, so please consult your physician before using it.
Is CBD safe for pets?
YES!
CBD is perfectly safe for pets and we have many customers who buy specifically for their pets. We simply recommend that you try our Third eye pet oil product which has been specifically designed for pets.
Simply add a few drops to their meals once or twice a day and watch how your pet reacts. Watch as he finds a new life and plays as if he were a puppy or kitten!
What dosage of CBD to take?
When it comes to CBD dosing, keep in mind that everyone is different. This is because each person has a different endocannabinoid system, tolerance levels and health conditions. Therefore, the standard dosage can affect two people completely differently. In fact, there is no "one size fits all" dosage. For more information on the proper dosage of CBD, check out our user guide here.
How to use the vape pen CBD Third eye?
Just plug it in to charge your battery/pen. Once charged, a blue light comes on, you can shoot it and enjoy the product.
To consume CBD using the CBD vape Third eye, you must insert a CBD refill e-liquid cartridge into the battery. The vape battery and the refill cartridge are sold separately. But we offer a pack advantageous, Vape battery + 1 cartridge.
You can find our cartridges in our section Vape.
Consuming CBD, risk of being positive in saliva tests?
CBD does not show up in a drug test. However, many CBD products do contain traces of THC, the main active ingredient in marijuana. If there is a sufficient amount of THC, it will be detected in a drug test.
The amount of THC in our products is low and undetectable in such a test.
That's why it's essential to know the quality and composition of any CBD product you buy.
At Third Eye, we only use full-spectrum CBD, which contains less than 0.2% THC, and we publish lab tests for every product we make so you can be sure you know exactly what's in it.
How to become a Franchisee / Professional / Reseller?
If you want to be a reseller CBD Third eye, you will have to register here Become a Reseller our teams will tell you the steps to follow.
The Third eye team accompanies you in your project of resale of CBD products. In addition, we advise and train you and your team to understand these products to better advise your customers, and offer the best quality CBD possible.
What are your CBD delivery times? *
At Third eye we work with the following services:
- Colissimo from La Poste: delivery in 2-3 working days at your home or in a relay point of your choice.
- Chronopost D+1 / 24h: delivery before 13h the next day for an order placed on our website before 15h00 the day before.